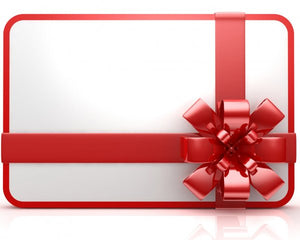 Free shipping on orders $50 or more
No Palm Oil!
All of our recipes are palm oil free. We also refuse to use any part of the palm tree including its wood and fibers. We pride ourselves on our list of ethically sourced and organic ingredients.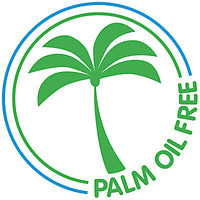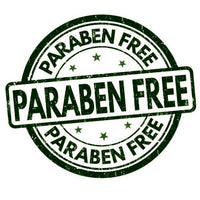 Chemical Free!
With every single product we create and sell, we never add preservatives like Parabens. We also do not use other chemicals such as Sodium Lauryl Sulfate (SLS), 1,4 Dioxane, Triclosan, & Ureas. To put it kindly, we are as clean as a soap company can be.
No Plastics, Synthentics, or Dyes!
We are a complete plastic free company. None of our packaging or products contains plastic. All of our packaging is either re-usable or fully compostable. We also will not use any synthetic ingredients, and that includes fragrance oils. A common misconception among soapers and patrons alike, fragrance oils are not natural. They are manufactured in a lab. We only scent our soaps with pure therapeutic grade essential oils. We are proud to offer the most natural and organic soap on the Monterey peninsula!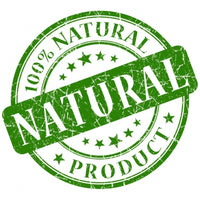 The Lavender lemon is a great way to start your morning. Citrusy and relaxing, and makes my skin soft too! Forest pine is just as it sounds. Fresh and crisp, bought it for my boyfriend and love the way it smells. So bomb!

Marlena
I love Small Kind soaps! Not only are the bars visually beautiful, they are incredibly moisturizing and smell wonderful. I'm so grateful to have found a soap I know is made with all natural ingredients that also keeps my skin clean and hydrated. 10/10 would recommend.

Bronwyn
These wonderful handmade soaps come in many different and seasonal scents and colors and they all smell fantastic. They lather wonderfully and wash cleanly off of the skin, some are vegan and come in lovely thoughtful packaging. My first order was during quarantine and the sweet message printed on the soap wrapper brought a smile to my face in the darkest of times.

:)

Danelle
The smells they have are amazing! The soap is soft on the skin too!

Shayne
The delivery was really fast and when the soap came I couldn't wait to use them! Such good scent!

Daisy Stallmann
Soap has never been something I spend a lot of money on, or time thinking about. So it surprised me that when I noticed that I was almost out, I found myself going out of my way to get more of THIS soap. Never thought that would happen. It's that good. Shut up and buy it.

Daniel
I never usually use bar soap because almost every kind I have tried dries my skin out. But the lavender bar soap I got from Abby and Jon leaves my skin feeling SO soft and smooth!! I love to use it at night because the lavender leaves me feeling so relaxed and ready for bed. It is by far my favorite body wash!

Sara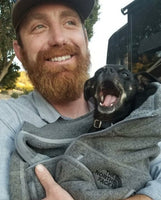 About us
Hi I'm Jon, founder and operator of Small Kind Soaps. When we started Small Kind Soaps we had a simple vision. Create a brand of bath products that are good for you and for the environment. We desired to be all natural and ethically sourced for every little ingredient we use. So when formulating our recipes we stuck to a simple rule. Be kind to ourselves, our community, and our planet. Paying it forward one small act of kindness at a time.